PREFERREDTM 2-STAGE HEAT PUMP
227T
Reliable Year-Round Comfort That's Also Cost-Effective
Enjoy the energy-saving, quiet operating, consistent comfort of two-speed operation with this Preferred™ Series heat pump. With cooling efficiency up to 17 SEER2 and heating efficiency up to 8.1 HSPF2, you'll save money while enjoying smooth, reliable comfort all year long. For extra comfort during the hot, sticky summer months, enhanced humidity control is part of the package.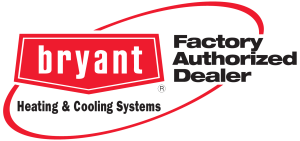 COOLING EFFICIENCY :Up to 17 SEER2
HEATING EFFICIENCY :Up to 8.1 HSPF2
COMPRESSOR TYPE :Two-Stage
FEATURES
Enjoy cool, summer comfort with up to 17 SEER2 / 13 EER2 efficiency
Take advantage of efficient electric heating well into the winter months with up to 8.1 HSPF2 heating efficiency
Two-stage operation allows longer, more consistent comfort cycles on low stage for savings and comfort
Enhanced summer dehumidification through two-stage operation
Sound as low as 70 dB
Enjoy Wi-Fi® remote access capability to allow complete programming and change control from anywhere with the ecobee Smart Thermostat by Bryant
DuraGuard Plus™ protection system
Environmentally-sound Puron® refrigerant
10-year parts limited warranty upon registration1
1To the original owner, when product is used in a residence, a 10-year parts limited warranty upon timely registration of your new equipment. Warranty period is 5 years if not registered within 90 days. Jurisdictions where warranty benefits cannot be conditioned on registration will automatically receive a 10-year parts limited warranty. See warranty certificate for complete details.
Specifications
EFFICIENCY MANAGEMENT 
Energy Efficiency Up to 17 SEER2/13 EER2 cooling; Up to 8.1 HSPF heating
ENERGY STAR® Meets ENERGY STAR® guidelines for high efficiency in all models/sizes
Cooling and heating stages Two-stage operation for greater efficiency
Hybrid Heat® system capable Allows gas furnace/heat pump system combinations for best winter heating efficiencies
COMFORT MANAGEMENT
Cooling 2-stage operation for longer low cycle cooling to minimize temperature fluctuation
Dehumidification Better humidity management from 2-stage units when managed by ecobee Smart Thermostat by Bryant
SOUND
Quiet levels During lowest capacity cooling operating condition: 70 dB
CONVENIENCES
Remote access Manage your system from afar with remote access when paired with the ecobee Smart Thermostat by Bryant
TECHNOLOGY
Compressor 2-stage scroll
Refrigerant Puron® refrigerant
Protections High pressure switch, loss of charge switch and filter drier
Controls supported ecobee Smart Thermostat by Bryant and other Preferred series thermostats
Capacity 2-5 tons
AESTHETICS
Design Attractive DuraGuard™ Plus system
Construction Durable, sheet metal construction
Paint Baked-on, complete outer coverage, powder paint
*Bryant reserves the right to discontinue or change any specification or design without prior notice or obligation.