Air Conditioning Services Near You
Welcome to MH Heating and Cooling Solutions in Mississauga, Ontario. We provide the best Heating and Cooling solutions. Our technical team is fully licensed, factory trained and consists of authorized technicians who are eager to provide quality HVAC service to our customers with respect and accountability.
Gas Furnace | Central Air Conditioning | Ductless Split Systems | Water Heaters | Humidifiers
The number one heating and air conditioning business in:
MISSISSAUGA
TORONTO
OAKVILLE
BURLINGTON
MILTON
SCARBOROUGH
NORTH YORK
HAMILTON
BRAMPTON
MARKHAM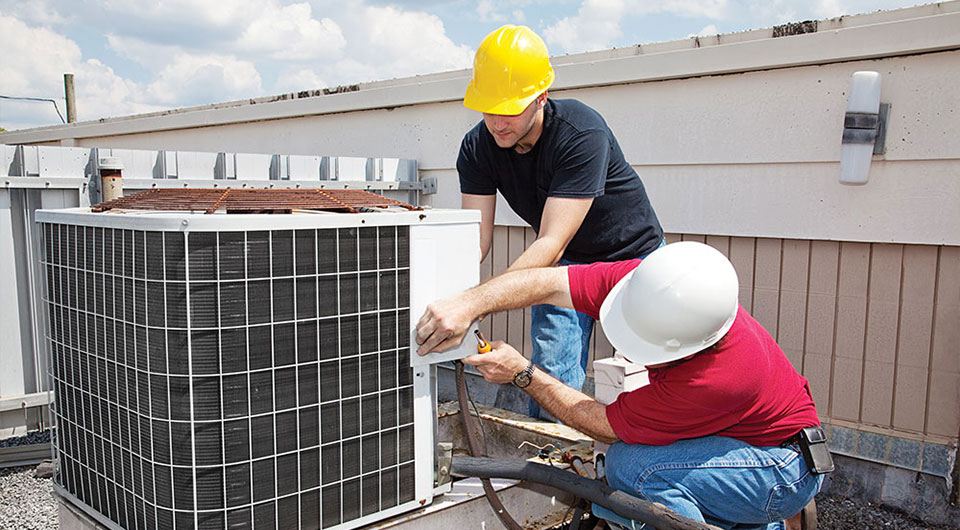 WELCOME!
Experts In All HVAC Services
Looking for a reliable and affordable HVAC contractor in Mississauga, Ontario? Look no further than your local experts at HVAC Company, Mississauga. We offer a wide range of residential and commercial HVAC services, including heating and air conditioning repair, installation, and maintenance. We also offer duct cleaning services. No matter what your HVAC needs are, we can help.
In the case of an emergency, be prepared. Our team of experts can help you.
Read More
Routine maintenance can help to ensure that the system is functioning properly and efficiently.
Read More
High standards
We strictly adhere to the industry's highest safety standards at our company. From our meticulous installation process to regular maintenance checks, we make sure that your home is always safe and comfortable. We're also licensed and insured, so you can rest assured that you're in good hands.
Reliable services
Heating, air conditioning, and indoor air quality services are vital for the safety and comfort of any family, so it's important that you choose a trustworthy and reliable HVAC company. At MH Heating and Cooling Solutions, we pride ourselves on providing quality services that exceed customer expectations. We believe that people are more important than profits, and integrity is greater than income.
Custom solutions
We'll consider your specific needs and provide you with a solution that's tailored to your unique situation. Setting personalized comfort solutions for each of our clients as a priority helps to ensure that we are never selling our clients something they don't need. It is the small details like these that sets us apart from the competition and make us the best choice for all your heating and cooling needs.
Luviana Spedaliere
2023-03-06
WOW Hadi and his team was amazing - Customer Service follow ups and in a snow storm came to replace our furnace, and next day to check if everything was running well, I can't say enough on his amazing customer service!! thank you again!! you will not be disappointed if you need Heating..
Karl Mangaliman
2023-02-10
Hadi and his team are the consummate professionals. Their responses are quick, informative, and their service is top notch. They have worked on quickly diagnosing and repairing my furnace issue this winter. They also installed a humidifier to help with the dry air in the house. I highly recommend their team for your HVAC needs.
ENERGY PRODUCER
2023-02-04
HADI is amazing! Patient, great customer service and MUCH better than Reliance!
Aesha Alasirry
2023-02-03
Highly recommended this company because they have professional team and great services. From my experience ,they provide clean and fast furnace change espically in urgent cases.
Fransisca M. Tjandra
2023-01-28
This is the first time I use their service. I found their information when I was looking for a HVAC company for my furnace and AC maintenance. I gave them a call and got the schedule for the following week. The day before the appointment, Hadi sent a reminder text and he came on time on the day. He is very professional and knows what he is doing. I am very satisfied with the service and will definitely recommend them to my friends.
Our tankless water heater was not working property. Call the company and Hadi came over in half an hour. He found out the problem and fixed it in no time. Hadi is friendly and very professional, and the charge is very reasonable. He will be our contractor for our HVAC problem in the future. Hadi is the kind of professional that is hard to find these day. Highly recommended.
Robert L Stefaniuk
2022-12-28
MH Heating was wonderful! They was very helpful, knowledgeable and extremely friendly! Mr Haddad was able to guide us in finding out what system was best for us, helped us navigate through getting our Ontario Energy Audit and recommended a very good inspector. He gave a very fair price and he and his crew arrived when they were supposed to and worked very quickly with minimal inpact on our home. All in all a very satisfying experience! Would recommend 100%
Reliable and professional , when we faced an issue to replace the broken old water tank and install a brand new boiler MH Heating and Cooling Installation came to save us, installed everything and guided us on how to optimize the new system, we went from miserable situation to a warm and happy place. At the end of 2022 MH came to the rescue. Fantastic team.
Hadi and his team were prompt and showed up on time as agreed. Would definitely recommend MH to anyone needs furnace, a/c, etc..
Hadi and his team are an absolute pleasure to work with. Hadi is detail oriented and makes sure the job is done correctly vs rushing through it like some other technicians I have worked with. Pricing is fair and customer service is great. Anytime you have a question, he is there to answer it . Thank you Hadi and team ? I have now replaced my water heater and furnace using MG heating and cooling!
NEED HELP?
Schedule Service Today!
Big or too small! You'll feel confident that we're the right choice for all your heating and cooling needs from the moment you contact us.