EVOLUTION™ EXTREME 24 VARIABLE-SPEED HEAT PUMP
284ANV
TOP OF THE LINE HEAT PUMP, TOP-RATED PERFORMANCE
Elevate your home comfort with this variable-speed heat pump that can deliver extreme humidity control, ultra-quiet operation and even receive over-the-air updates providing you with our latest software for enhanced performance.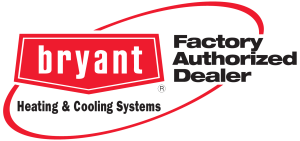 ENERGY STAR® QUALIFIED :All sizes qualified
COOLING EFFICIENCY :up to 22 SEER2
HEATING EFFICIENCY :up to 10.5 HSPF2
FEATURES
Up to 50% quieter than our nearest competitor1
Quiet Mode feature enables homeowners to cap sound levels at 69 dBA
Extreme humidity control – Can remove up to 400% more moisture than standard systems2
True variable-speed operation with longer, lower speed cycles to give you more energy savings and optimal temperature management
Over-the-air software update capabilities
Bluetooth® connectivity for enhanced service & diagnostics
Senses operating conditions and adjusts to enhance system reliability
Excellent performance with zoned systems
Uses non-ozone depleting Puron® refrigerant
DuraGuard™ Plus protection for lasting durability against the elements
10-year parts limited warranty upon timely registration3
Red ShieldTM 10-year unit replacement warranty (compressor failure only) upon timely registration4
1 Depending on model combination. Based on laboratory testing of Bryant's Evolution 26 air conditioner models by Bryant engineers in Fall 2019 and AHRI sound level data for competitors' variable-speed outdoor units, published as of December 2019.
2 Based on Bryant testing under simulated "worst case" conditions, as compared to a single-stage 13.0 SEER unit.
3 The limited warranty period is five years on parts if not registered within 90 days except in jurisdictions where warranty benefits are not conditioned upon registration will automatically receive a 10-year parts limited warranty. See limited warranty certificate for complete details and restrictions.
4 Unit replacement limited warranty is not available to subsequent owners. The limited warranty period is five years if not registered within 90 days except in jurisdictions where warranty benefits cannot be conditioned on registration will automatically receive a 10-year unit replacement limited warranty.
Bluetooth is a registered trademark of Bluetooth SIG, Inc.
Specifications
EFFICIENCY MANAGEMENT
Energy Efficiency Up to 22 SEER2/ up to 14 EER2/ Up to 10.5 HSPF2
ENERGY STAR®   Recognized as the Most Efficient of ENERGY STAR® 2022
Cooling and heating stages True variable-speed capability for load matching performance and exceptional energy efficiency
Hybrid Heat® system capable Allows gas furnace/heat pump system combinations for best winter heating efficiencies
COMFORT MANAGEMENT
Cooling/Heating Best levels of Bryant comfort control to minimize temperature fluctuation
Dehumidification Optimal summer humidity management through low stage operation when managed by Evolution Connex control
SOUND
Quiet levels 51 dB during lowest capacity cooling operating condition
AeroQuiet™ System II design Compressor sound blanket; quiet mount split post compressor grommets, forward-swept fan blade
Startup Soft start and smooth ramp up
CONVENIENCES
Notifications Maintenance reminders and service notices through the advanced system diagnostics of the Evolution Connex control
TECHNOLOGY
Compressor Variable-speed scroll with as wide as 25-100% capacity range in 1% increments
Control Inverter driven compressor managed by Evolution Connex control
Refrigerant Puron® refrigerant
Compatibility Designed for best efficiencies when part of Evolution system with variable-speed blower on indoor furnace or fan coil
Protections High pressure switch, suction pressure transducer, multiple temperature sensors and filter drier
Diagnostics Enhanced diagnostics with Evolution control
Capacity 2-5 tons
AESTHETICS
Protection Attractive DuraGuard™ Plus system
Construction Durable, sheet metal construction
Paint Baked-on, complete outer coverage, powder paint
Bryant reserves the right to discontinue or change any specification or design without prior notice or obligation.